Interview with Luke Tetley | Director | HTQ Limited, Exclusive Home Furniture
July 1, 2020
There's a divide between rural and urban which has an impact on a business like HTQ Limited, makers and installers of fitted and free- standing furniture under the Exclusive brand for commercial and public sector buildings.
"If we need just a few sheets of board we have to accept a small-order surcharge, which our competitors don't have to pay as they are more local to the supplier," explains director and co-owner Luke Tetley. "And we can only get deliveries once or twice a week instead of three or four times. In fact, some suppliers of product and machinery don't really want to deliver here at all, so we have to pay more for both raw materials and servicing."
And, he says, there's an additional divide he has to contend with. "There are more grants in the north of the country and costs are lower, so other producers can charge less than us to win business in our region as well as making it more difficult for us to compete in theirs."
Not that lower pricing always works in a competitors' favour. "One of the jobs we lost we won back again after the customer had gone to a ridiculously cheap competitor that didn't do it at all well," recalls Tetley. "And one of our biggest competitors took on as much work as possible at very low prices to get turnover up. They ended up closing down."
One of the company's points of difference is that it uses MDF, as opposed to the cheaper and weaker MFC chipboard used by some competitors; and HTQ provide bespoke as well as standard designs. Another USP, one which a rural enterprise because of its size is more readily able to provide, is that the customer has a single point of contact. "If an architect deals with me about the design at the beginning, I'm the person they deal with throughout the manufacturing process," explains Tetley.
If he were in government, Tetley would at least better promote the availability of financial help for SMEs. "There is ridiculously little information available about the few grants which do exist," he says, "and small businesses don't have the time to go hunting for the information."
Specifically, he would give grants to businesses which are trying to reduce waste by burning excess MDF to generate energy to heat buildings. "At the moment it just gets taken away by lorry," Tetley points out. "We could convert it to make energy if we had the right machinery to do it. If there are grants available, who knows how to access them because they're not advertised."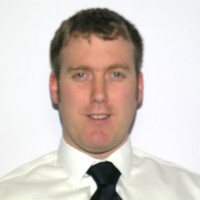 He and two partners took over the established company in 2007, buying it out of administration. He was the design manager at the time, and had a fairly simple ambition: "To be brutally honest, we just wanted to make a go of it," says Tetley, a BA interior design graduate from Bournemouth University.
Would he have chosen HTQ's rural location had he not inherited it? "I don't know; we've never known anything else," says Tetley, who has ten staff, plus self-employed fitters. Finding people with the CSCS (Construction Skills Certification Scheme) qualification might be easier in an urban setting, though he's not sure that is actually the case. HTQ would like to take on apprentices, but Tetley points out there are not enough relevant courses. "They can learn how to fit doors and windows and stud walls but that's not really what we are looking for. The one relevant course we did find was cancelled in the end as there wasn't enough demand."
To try and get round the peaks and troughs in work flow, HTQ operate a scheme whereby staff can 'bank' the overtime they work in busy periods and then take time off in quiet periods and still get paid. "If we're not busy, what's the point in them being here?" asks Tetley, who suggests that rural employers need to be as flexible as possible. "The arrangement means we are not having to either pay overtime or lay people off."
Meanwhile, in order to keep busy during quieter B2B times, HTQ have set up another business – Exclusive Home Furniture – to supply kitchens and bedrooms direct to the public. "The one-man bands can't really do bespoke work because they don't manufacture, and the specialist wardrobe companies are more expensive than us because of the size of their advertising and marketing budgets," says Tetley.
Researched and written for Ward Goodman by DECISION magazine