Interview with Hector Gibson Fleming | Managing Director | Wessex Internet
November 9, 2020
Where best to locate a business if fast and dependable internet is the priority? The village of Farnham (population of maybe 200) or the town of Farnham (almost 40,000)? Actually, the internet connection is better in the Dorset village than the Surrey town – 400mb/s as against 80mb/s. That isn't an exception which proves the usual rule about rural being at a disadvantage. For example, although the very name of the village of Droop in Dorset sounds like it's not quite up to speed, it still has 400mb/s.
"People could run their businesses effectively from the remotest of rural locations if they had fantastic connectivity. This is about providing rural communities with a level playing field," says Hector Gibson Fleming.
By 'this' he means Wessex Internet, the company his family co-founded out of frustration. He's not unused to remote locations. After graduating from the University of Exeter with a degree in mechanical engineering, he went out to help three friends who had set up Fortis Logistique,a logistics business in Congo-Brazzaville, with the intention of staying in central Africa for six months. A year later, in 2010, aged twenty-two, he was appointed managing director of the business which employed 120 and operated forty-five trucks. In 2014 he returned to the UK and worked for an investment fund in London.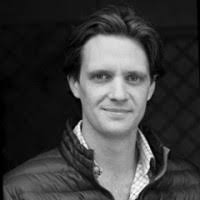 Meanwhile, back on the family farm, flaky internet access was becoming more of an issue. While most disgruntled customers would have been straight on the phone to their provider and then maybe lobbied their MP, Gibson Fleming saw the opportunity for them to become their own internet service provider. "The technology is there, so shouldn't the rural community have the same connectivity as a city centre," he reasoned.
A joint venture was set up with a telecom provider – they had the sales and service call centre, while the estate had the tractors and heft to put in the infrastructure.
"There were four major providers which had promised the world to rural communities, but getting fibre back in 2010 was expensive, and they were driven by the needs of their investors rather than the requirements of the customer," says Gibson Fleming.
A key enabler was – and is – the government's 'Gigabit Broadband Voucher Scheme' which has the strategic objective of increasing gigabit-capable internet coverage across the UK. The first wave of its programme started in 2018 and was designed to encourage broadband service providers to build full-fibre networks in the UK for small to medium-sized businesses and nearby residents in a particular area who had come together to form a group scheme. A year later a second wave of funding was launched to support the cost of installing gigabit-capable broadband to homes and businesses in rural areas of the UK when they create a group scheme through a provider such as Wessex Internet.
Even so, putting in the infrastructure in a rural setting doesn't have as much allure for a provider as a bustling town. The starting point for Wessex Internet is to sign up the requisite number of customers to make it viable, and then put in the infrastructure without the delay inherent in government programmes. Quite simply, what happens is that someone gets in touch – it could be the parish council – with Wessex Internet, who identify a 'community champion' as their point of contact. "Having an evangelist from within the community gets more support than a sales person in a shiny suit parachuted in from outside," says Gibson Fleming. In the ninety-home settlement of Cripplestyle, for example, that resulted in an 85% take-up.
The biggest problem is wayleave access, the necessary permission for utility companies to install and maintain apparatus, such as an electricity pylon on privately owned land, or in this case lay underground cables, out of sight, and with no physical presence.
The Country Land and Business Association and the National Farmers Union came up with a payment scheme priced per metre followed by an annual charge. "But in a rural location, that can triple the cost for a new network," explains Gibson Fleming. What would be fairer, he says, as there is no protrusion, is that for the greater good of the rural community being connected, the landowner is covered for any upheaval costs should there be a need to vary the line.
"Long term our network will be open access, so we won't have a monopoly in providing the broadband service," says Gibson Fleming.
The original plan was to have 500 customers. Today, Wessex Internet have got more than 3500 so the ambition has been scaled to 30,000. The company has laid more than 1500kilometres of fibre optic cable and put up 150 wireless access masts (for where the internet is delivered by wireless dish), predominantly in Dorset and rural parts of Somerset, Wiltshire and Hampshire. Four years after the start, the joint-venture partner sold their share to a company owed by the Gibson Fleming family.
"If you had the ambition to build a business of significance, perceived wisdom of the last forty years was that you needed to be in an urban area, but with our connectivity that won't be the case going forwards," says Gibson Fleming. "I can see more reverse commuting, where people live in a conurbation out of choice but their workplace is in a rural setting. In some ways it could be the opposite of what happened in the first industrial revolution when people had to travel to the town to find work."
Researched and written for Ward Goodman by DECISION magazine