Interview with Matthew Witt | Director, Western Design Architects
November 11, 2020
If you are burning the midnight oil as a matter of course then it's probably not because of the sheer amount of work you've got on. The likelihood, says Matthew Witt, a director of Western Design Architects, is that the business isn't really resourced properly. "There has to be a balance because the owner-manager will have two families – at home and the one at work," he suggests. "You need to look after and be involved with both of them. In twenty-three or so years, I have only worked three weekends, and I would suggest that if I have time to do my own thing, I am going to be in a better position to deliver what my clients want.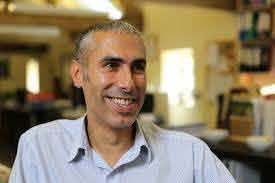 "What's important to recognise is that administrative efficiency, which comes from being adequately resourced, is necessary to ensure a project is completed efficiently, within time, and to budget.
"I didn't go into architecture because of a desire to be a business or people manager, and as a practice grows you need to keep the light of passion on even if it's surrounded by administrative tasks. You can still be involved in design while managing a practice by imparting your knowledge and experience. I've learned that the most important aspect of managing people is to make sure you are empathic. Don't stand there with pursed lips if someone arrives at 9:10, because they will probably still be at their desk beyond the time they should be. Managing all types of personalities isn't always easy. It certainly wasn't anything I ever trained for at university; it was all about design. I think architects are reluctant business people as it isn't our main driving force."
Nor did Witt go into architecture to do loft conversions. "I think it is important for creatives to nail their colours to the mast of ambition," he says. "But expansion isn't always about increasing the size of a business; it can be achieved by adding work which is is more stimulating and significant. You need to actively look for opportunities to achieve that, otherwise it's only about the numbers, and the business will lose its passion."
When Witt joined Western Design Architects after graduating in 1999, there were just three on board, working from what in effect was a garden shed. While the now twenty-strong practice, which was started by principal architect Phil Easton in 1986, hasn't let go of its rural roots and is located in a converted barn development, unusually it's known for contemporary architecture as well as being accredited by the RIBA (Royal Institute of British Architects) for conservation work. Projects include a 3800sqft tree house made up of three wooden pods in a conservation area, a prefabricated house designed by the practice and manufactured in the USA, a £5million hydrotherapy centre, and an arts centre on a six-and-a-half-acre site incorporating a remodelled historic timber-framed barn.
Why the name when Western Design Architects have had projects in London, Newcastle, Ireland, and British Columbia in Canada? "The founder thought it would make succession easier and longevity more likely if it wasn't synonymous with one person," Witt explains.
Which is one of the reasons why he doesn't believe that a practice having a house style is always appropriate. "We don't have one because we think it is important to respect an individual's. Also we realise each client will want something specific or different, and our role is to provide that rather than imposing our will."
Witt, who was made a director in 2003, considers architecture to be the highest art form "because what it creates is used daily and influences our emotions and behaviours." A reason then why he is concerned that "big housing development companies are peppering the country with benign architecture which has no local context. There's nothing wrong with it per se, and it delivers homes which are much needed, but at the same time it's depressing."
To encourage the next generation of architects, Western Design Architects take on one or two students a year to enable them to achieve their chartered status, paying for the university fees and RIBA training costs; if they then leave straight away, that investment has to be repaid otherwise it tapers over a couple of years.
And Western Design Architects also take a pragmatic approach to ensuring the two families (at work and home) can be accommodated. "You have to be prepared to say that a time for a non-urgent meeting suggested by a potential client clashes with your daughter's sports day," says Witt. "Actually, if they baulk at that, your daughter has to be the priority because her sports day is once a year, and if the potential client doesn't recognise it's important for her parent to be there, they probably aren't going to be someone you would be comfortable working with."
From student placement, employment, to becoming a director and co-owner, Witt's entire career has been with Western Design Architects. So does he still have a particular personal goal? "Eventually," he smiles, "I want to get round to designing and building my own family home."
Researched and written for Ward Goodman by DECISION magazine