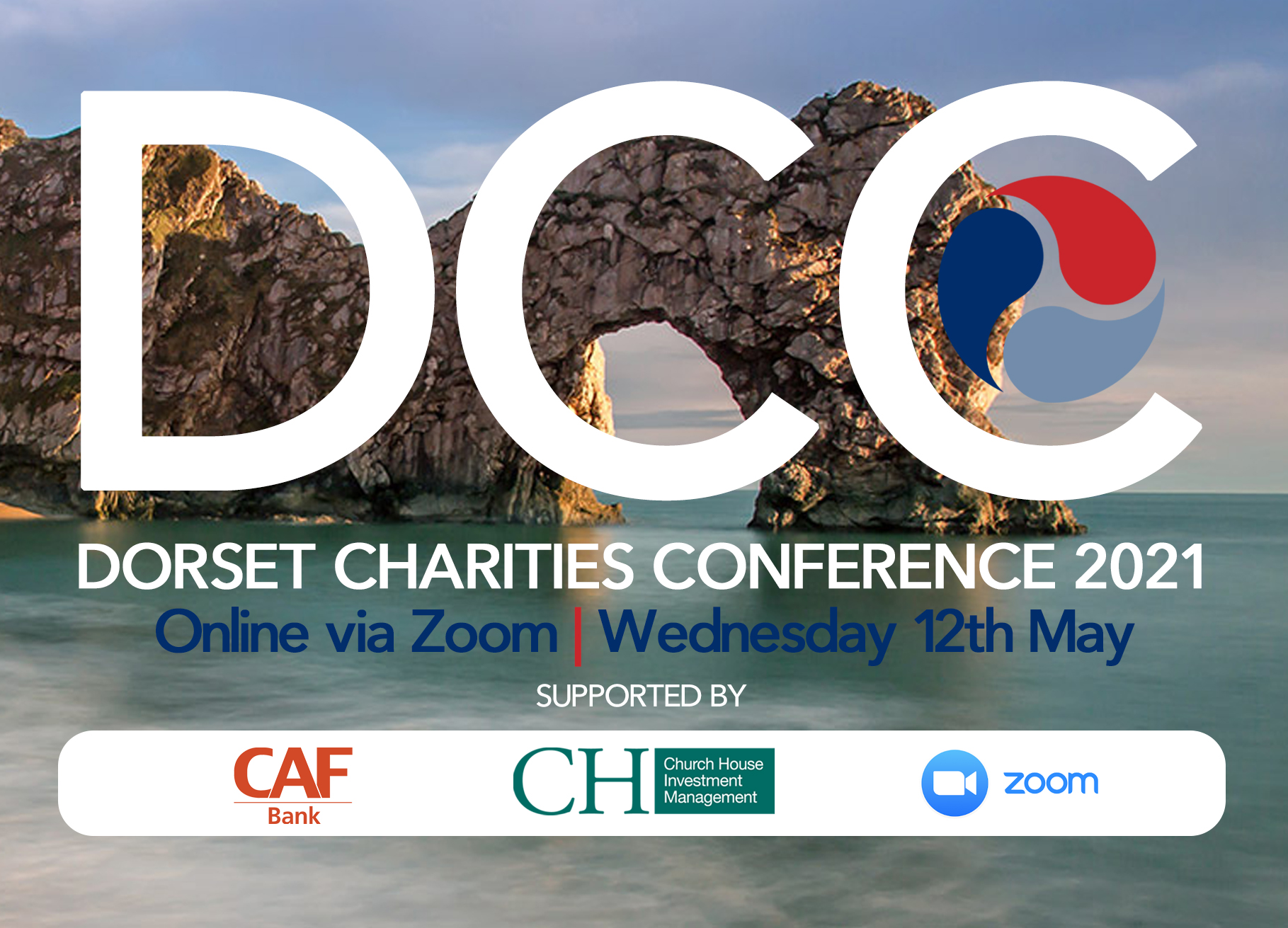 Dorset Charities Conference 2021 Speakers
Speaker Bios
The event, which is now in its ninth year, will continue to connect charities with leading sector suppliers and a wealth of expert speakers, who will be conducting informative presentations throughout the day providing an opportunity for delegates to earn CPD credits where applicable.
Rita Chadha – CEO, Small Charities Coalition
Rita joined the Small Charities Coalition in July 2019 as CEO. Starting at the age of 15 as a volunteer, Rita has worked for a number of local and national charities on issues related to inequality and social justice and also remains a volunteer and trustee of a number of organisations. In her spare time she also is a keen challenge event enthusiast, raising funds along the way for good causes.
Alex Picot – Chief Executive, Dorset Community Action
Alex is Chief Executive of Dorset Community Action (DCA), providing business support for charities, social enterprises, and community groups to develop their skills and capacity to deliver better services and projects. During 2015/16, DCA supported 284 voluntary and community organisations, trained 758 groups, and had a network reach of 1259 groups receiving e bulletins. DCA has a key role in developing local Voluntary, Community, and Social Enterprise (VCSE) networks
Alex has over twenty years' experience in the VCSE sector, previously with Groundwork SW for fourteen years, delivering employment, training, and social enterprise programmes. Particular areas of expertise include public sector, bid writing, and over the last few years change management. His current areas of interest include how we can secure a future for Dorset's VCSE sector at a time of reduced funding and fundamental changes in statutory services such as health and social care.
James Johnsen – Director, Church House Investment Management
James Johnsen is a director and founding shareholder in Church House Investment Management. James joined CH in 2003 from Merrill Lynch, the global investment bank, following a career in the Army and industry. As well as an MA in law from Cambridge and an MBA from Cranfield University, he is a Chartered Fellow of the Chartered Securities Institute (FSCSI). James heads the Charity Team at Church House and looks after a number of national and local charities.
Paul Zoltowski – Client Director, Church House Investment Management
Paul Zoltowski is a Client Director at Church House Investment Management having joined in 2017. He is a member of both the Chartered Securities Institute and the Personal Financial Society. He has previously worked at a number of large financial institutions including Merrill Lynch, Coutts and Credit Suisse. His clients include Trusts, Individuals and Charities, the latter being an area where he is currently extremely active.
Jen Richardson – Head of Charities, Ward Goodman
Jen is a Chartered Accountant at Ward Goodman with 10 years of experience working in the audit department of a "Big 4" firm. She holds the Diploma in Charity Accounting, is an engagement partner to the Charities SORP committee and is a member of the ACCA Charity Technical Advisory Group. As well as her professional career, Jen shows a great deal of dedication to other local community organisations. She is the Treasurer of 'The Labrador Rescue Trust' and 'The East Dorset Open Water Swimming Club' as well as the Honorary Treasurer for 'United Nations Lymington'. Jen has taken part in various projects including the collaborative strategic review project with the ICAEW and the charity commission and regularly speaks to Dorset charities at local and virtual networking events.
Sophie Cass – Associate, Bates Wells
I had a previous life as a private client lawyer before joining Bates Wells in March 2018 as part of the Charity & Social Enterprise department to advise organisations and individuals on all things charitable.
My practice is wide and covers the full range of charity governance matters with a particular specialism in trusts and permanent endowment; faith-based organisations; and charity legacies as part of the Legacies team.
Ben Harris – Business Development Manager, CAF Bank
Ben has worked in the charity sector for over 12 years. Before joining CAF, he worked with a small national health charity. The strong growth he helped them achieve gave him a crucial insight to the challenges of maintaining sustainable funding streams.
Today, he helps charities strengthen their impact by recommending the best loan products for their organisation, or by suggesting ways that everyday banking, savings, investments and fundraising services could make their money go further.
His role is centred on developing relationships with charities, intermediaries and other third sector stakeholders across the south west of England and south Wales. Building connections and supporting these organisations to achieve more is a great source of fulfilment for Ben. He likes meeting so many inspiring people who carry out amazing work in the communities that they serve.
Jane Galloway – Senior Lecturer, Chichester University & Lead Consultant, Arclight Solutions Ltd
Jane is a consultant and trainer in the not for profit sector and a senior lecturer at the University of Chichester, delivering the UK's first Charity Development Degree course. Having initially worked in both the private and commercial sectors, Jane started her fundraising career in 1988 for an archaeological dig and museum. This was followed by working on a £1m appeal for Macmillan, and a £3million appeal for a University teaching hospital in London.
Prior to setting up her own consultancy business, Jane was CEO of a national conservation charity and director of marketing, communications and fundraising for a large disability organisation. This breadth of professional experience has equipped Jane to assist a wide range of organisations with their ongoing training needs, board governance and strategic development. Since 2009 this has included working with the Association of Jersey Charities and most recently helping The States of Jersey on raising awareness of the recently implemented (Jersey) Charities Law.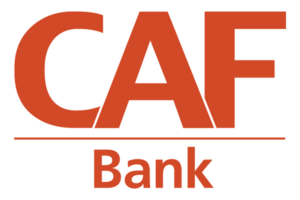 CAF Bank
CAF Bank provides lending, banking and deposit account services for charities and not-for-profit organisations. Come and talk to us, if you need a trusted and reliable home for your funds, to earn a return from cash reserves, or to finance a property purchase, development or refurbishment.
Contact: Ben Harris
Phone: 03000 123 444
Email: clientrelations@cafonline.org