Dorset Charities Conference 2019 Speakers
Speaker Bios
The event, which is now in its eighth year, will continue to connect charities with leading sector suppliers and a wealth of expert speakers, who will be conducting informative presentations throughout the day providing an opportunity for delegates to earn CPD credits where applicable.
Gareth Sherwood – CEO Bournemouth YMCA
Gareth Sherwood is the Chief Executive of Bournemouth YMCA. He is passionate about transforming people, families and communities through compassion, hope and vision. He has 12 years of experience in bringing together businesses, volunteer groups, local government, faith groups and charities for community wide collaborative work in a whole range of areas. These include youth work, children's work, housing, family support work, education and training, domiciliary care, refugee support and international aid to name a few. He is a family man with 2 children, a qualified medical doctor with 8 years clinical experience, has further studies in medical ethics and law and is an ordained minister.
Ian Jones – Head of Regional Community Partnerships at Bournemouth University
Ian's role is to work across all areas of the University ensuring it plays a full, socially responsible and active role within the surrounding region. This is done through engagement that enhances the economic, environmental, and cultural fabric of the community.
Ian Girling – Chief Executive – Dorset Chamber of Commerce and Industry
Ian Girling is the Chief Executive of Dorset Chamber of Commerce and Industry. Ian has a very strong focus on taking the chamber up to the next level with the development of new services and benefits for members – and as the county chamber accredited by the British Chambers of Commerce, is working closely with town chambers and partner organisations to build a powerful and vibrant network to give a powerful voice to our business community.
Ian has proven track record in business support across the county over many years. With a strong focus on collaborative working, Ian is passionate about developing enterprise and an environment where businesses can flourish. Most recently Ian has led the development of the pioneering Young Chamber programme, building bridges and partnerships between education and business. Ian is passionate about support for the 3rd sector with a large number of charities actively engaged with Dorset Chamber.
Alex Picot – Chief Executive – Dorset Community Action
Alex is Chief Executive of Dorset Community Action (DCA), providing business support for charities, social enterprises, and community groups to develop their skills and capacity to deliver better services and projects. During 2015/16, DCA supported 284 voluntary and community organisations, trained 758 groups, and had a network reach of 1259 groups receiving e bulletins. DCA has a key role in developing local Voluntary, Community, and Social Enterprise (VCSE) networks
Alex has over twenty years' experience in the VCSE sector, previously with Groundwork SW for fourteen years, delivering employment, training, and social enterprise programmes. Particular areas of expertise include public sector, bid writing, and over the last few years change management. His current areas of interest include how we can secure a future for Dorset's VCSE sector at a time of reduced funding and fundamental changes in statutory services such as health and social care.
Graham Farrant – Chief Executive – Bournemouth, Christchurch and Poole Council
Graham Farrant has been Chief Executive of the new Bournemouth, Christchurch and Poole Council since 1 January 2019. He is working to ensure a smooth transition from the four preceding councils to the new Unitary Authority which will be one of the largest in the country and serves a clearly defined urban population in the three towns.
Graham has considerable experience in both the private and public sectors, including as Chief Executive of Thurrock Council, where his leadership achieved significant improvements in the council's performance and reputation, quality of service and efficiency. Graham has also served as Chief Executive at the London Borough of Barking and Dagenham and Brentwood Council.
Marie Waterman – Chief Executive – Volunteer Centre Dorset
Marie Waterman has been CEO of Volunteer Centre Dorset for 18 years, and has been part of many different initiative to ensure that volunteering remains on the agenda at all forums. A background in Mental Health and a volunteer herself since the age of 14, Marie believes passionately that volunteering activities, whether receiving or giving can and does enhance our lives from birth to grave. The Volunteer Centre provides expertise on all aspects of volunteering, from managing volunteers through to how to supporting individuals with complex needs to volunteer their time and skills.
Bev Jesse – Teachers Building Society
Teachers Building Society was founded in 1966 by the National Union of Teachers (now the National Education Union) to help teachers onto the property ladder. To support this objective, we offer a variety of competitive savings accounts for charities and businesses which are available nationally.
If you're looking for a home for your charity funds or a budget for an upcoming event, we offer a suite of savings options available exclusively to registered charities and community fundraising associations.
James Johnsen – Church House Investment Management
James is the Director responsible for Private Clients and Charities at Church House.
After a legal training and a period of military service, James initially worked in industry before joining Merrill Lynch in the City of London in 1997. Here he became qualified on both the London and New York stock exchanges and joined the international private bank in 1998, working with families both on- and off-shore. He joined Church House Trust Plc in 2003 becoming a Director of Church House Investment Management in 2007.
James has an MA in Law from Cambridge, an MBA from Cranfield University and is a Chartered Fellow of the Chartered Institute for Securities and Investment (FCSI).
Church House Investment Management is an independent and private wealth management business that offers fund and discretionary portfolio solutions to private and professional investors. Operating from offices in London's West End and with a regional hub in Dorset, we serve charities, trusts, private individuals and families.
The central tenet of our investment philosophy is 'the avoidance of the permanent loss of capital'. It should therefore come as no surprise that our focus is risk management first and performance second. Based on a long-established and proven risk framework, we offer a range of diversified portfolios, which skilfully balance risk and reward to deliver the returns investors expect, without the shocks they fear.
The use of our own funds as 'building blocks' within portfolios, affords us greater control, crucial in the management of risk and costs whist also enabling us to provide the level of transparency, our clients tell us they like.
Chris Conroy – Cyber Crime Protect & Prevention Officer, Dorset Police
Chris has been with Dorset Police for 4 and a half years, starting as an emergency call handler before moving in to the Force Intelligence Bureau. Whilst in Intelligence he specialised in open source research, using information people made readily available about themselves online to assist in identifying and arresting offenders. Whilst learning to utilise this information for a lawful purpose, it became clear how easily this information could be exploited for criminal purposes.
Chris's interest in cyber security and cyber hygiene grew from there, and he made the move in to the forces Cyber Crime Unit in September 2018. Chris spends his days delivering presentations and offering free, impartial cyber crime prevention advice to organisations and community groups around the county.
Lucy Gower – Lucidity
Donors needs are changing, goalposts are moving and for many charities demand for services is increasing. In this session learn some practical tools to think differently about your fundraising, put your ideas into action and be ready to respond to opportunities that uncertainty brings.
Lucy Gower is founder and director at Lucidity. She is an accomplished trainer, coach and consultant specialising in helping individuals, teams and organsiations to think differently to get better results.
She is bestselling author of The Innovation Workout, founder of the Lucidity Network and a global speaker on innovation. Lucy is passionate about helping people unlock their creativity and making their ideas happen. She's often seen on Twitter @lucyinnovation www.lucidity.org.uk
Ellie Maguire – Grants Manager, Dorset Community Foundation
Ellie Maguire is the Grants Manager of Dorset Community Foundation (DCF), which is one of 46 Community Foundations in the UK who are collectively in the top ten largest funders of voluntary groups in the UK. Community Foundations work with philanthropic individuals, companies and organisations to deliver grant-making programmes that support local voluntary groups and maximise the impact of available funding, in order to make a difference to people's lives.
Ellie manages all funding programmes run by DCF, delivering grants to local community groups who address need and disadvantage in Dorset, and also to individual young people in need, through the DCF Bursary scheme and the Lord Lieutenants' Fund for Young & Talented. In addition to her three years at DCF Ellie has over 10 years' experience in fundraising and bid writing.
She previously worked for local charity Hurting to Healing, and as Service Delivery Manager for the Citizens Advice Witness Service based at Bournemouth Crown Court.
Jen Richardson – Head of Charities, Ward Goodman
Jen is a Chartered Accountant at Ward Goodman with 10 years of experience working in the audit department of a "Big 4" firm. She holds the Diploma in Charity Accounting and is a member of the ACCA Charity Technical Advisory Group. As well as her professional career, Jen shows a great deal of dedication to other local community organisations. She is the Treasurer of 'The Labrador Rescue Trust' and 'The East Dorset Open Water Swimming Club' as well as the Honorary Treasurer of 'The Wimborne Chamber of Trade and Commerce' and 'United Nations Lymington'. Jen has taken part in various projects including the collaborative strategic review project with the ICAEW and the charity commission and charity surgeries with Bournemouth and Poole CVS.
Geoff Trobridge – Head of the Charities and Social Enterprise Team, Lester Aldridge LLP
Geoff trained and worked as a company and commercial solicitor before joining the Charity Commission as an in house lawyer in 2001. He was subsequently the deputy head of the Legal Framework Function in the Taunton office of the Commission, dealing with all aspects of the registration and regulation of charities. In 2005 he rejoined private practice and is now Head of the Charities and Social Enterprise Team at Lester Aldridge LLP.
Sarah Wrixon – Summers & Co. Independent Insurance Brokers
Summers & Co are an independent family run brokerage & specialise in all forms of general insurance, we are happy to provide insurance advice for your charity, cyber cover, vehicle & property to your business, farm, liabilities, special events & much more. We have access to a large panel of top rated insurers providing cover for all your needs at competitive premiums. We offer free quotations, advice & reviews on all forms of insurance with no obligations, by appointment, face to face, telephone, email & letter or visit us at the office whichever suits best providing value for money & peace of mind.
With family business values we care about our clients & offer a local feel wherever they are in the world. We are there when it counts, guiding you through the pitfalls of insurance small print & the claims process. We are at the cutting edge of the insurance industry with old-fashioned values.
PERLEGE VERBA! Do contact us, we're here to help! 01202 870700 – theteam@summersinsurance.co.uk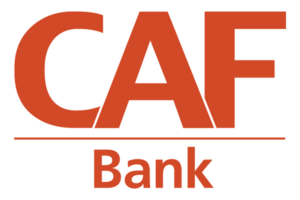 CAF Bank
CAF Bank provides lending, banking and deposit account services for charities and not-for-profit organisations. Come and talk to us, if you need a trusted and reliable home for your funds, to earn a return from cash reserves, or to finance a property purchase, development or refurbishment.
Contact: Ben Harris
Phone: 03000 123 444
Email: clientrelations@cafonline.org
ROUTEpr and Events
We are a specialist PR, marketing and events company based in Wimborne, between Poole and Bournemouth in Dorset.
Working with our customers is a journey of discovery, sometimes it is for a one off campaign, and for others it is a much longer relationship. We know what our customers want as we listen to them and we are attentive. We create powerful relationships because we are passionate about what we do.
We like to use our creativity and imagination. We work with you to your budgets to create the traditional or the extra-ordinary and whenever possible the bespoke!
We have more than 30 years' experience. We are ROUTEpr, marketing and events.
Bournemouth Distillers Limited
All good stories have a bar in there somewhere! Przemek and Lewis spent quite some time in bars in Bournemouth discussing the product and their dream. When asking the bar tender what's the postcode for their taxi home they said "BH1" it was at that time they had decided on a name for their Gin.
We like to describe BH1 Gin as savoury, smooth with no after-burn followed by a tiny sweet note finish which makes it the perfect gin for martinis as well as G&T's. We believe the perfect serve is with a slice of orange and a Thyme sprig.