Jen Richardson, Head of Charities – Ward Goodman
Jen is a Chartered Accountant at Ward Goodman with 10 years of experience working in the audit department of a "Big 4" firm. She holds the Diploma in Charity Accounting and is a member of the ACCA Charity Technical Advisory Group. As well as her professional career, Jen shows a great deal of dedication to other local community organisations. She is the Treasurer of 'The Labrador Rescue Trust' and 'The East Dorset Open Water Swimming Club' as well as the Honorary Treasurer of 'The Wimborne Chamber of Trade and Commerce' and 'United Nations Lymington'.
Jen has taken part in various projects including the collaborative strategic review project with the ICAEW and the charity commission and charity surgeries with Bournemouth and Poole CVS.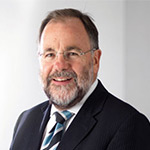 Geoff Trobridge, Head of the Charities and Social Enterprise Team – Lester Aldridge LLP
Geoff trained and worked as a company and commercial solicitor before joining the Charity Commission as an in house lawyer in 2001. He was subsequently the deputy head of the Legal Framework Function in the Taunton office of the Commission, dealing with all aspects of the registration and regulation of charities. In 2005 he rejoined private practice and is now Head of the Charities and Social Enterprise Team at Lester Aldridge LLP.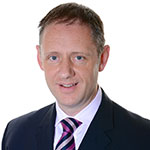 Martin Howard, Head of the Charity Division – A&T Insurance Group
Martin is head of the Alan & Thomas Insurance Charity Division. He has obtained his Certificate in Insurance qualification from the Chartered Insurance Institute and is experienced in advising charities on their risk management and insurance programmes. He will ensure that your day-to-day operations are fully covered and is always on hand to answer any queries you may have, at any time. Alan & Thomas have helped a wide variety of charities of all types and sizes seek professional advice on their risk management procedures and insurance cover for over 30 years.