Dorset Charities Conference 2018 Resources
Ward Goodman Chartered Accountants, advisers to the charity sector, hosted their annual Dorset Charities Conference at the Queen Elizabeth's School in Wimborne.
Our next conference will be held on Thursday 5th July 2018.
The event, which is now in its sixth year, connects charities with leading sector suppliers and a wealth of expert speakers, who conducted informative presentations throughout the day providing an opportunity for invitees requiring CPD points to receive them.
Sponsors' Charity Services
Alan & Thomas
Alan & Thomas Insurance Group, Dorset's only independent Chartered Insurance Broker, have provided insurance solutions for charities, organisations, businesses and high-net-worth individuals for over thirty years. They have helped a wide variety of charities and not-for-profit organisations of all types and sizes to seek professional advice on their risk management and insurance programme. They ensure that your day to day operations are fully covered and they are always on hand to answer any queries you may have, at any time.
T: 01202 754 900 W: www.alan-thomas.co.uk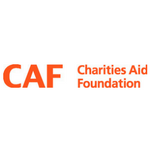 CAF Venturesome
CAF Venturesome are a registered charity that's been connecting charities and social enterprises with philanthropic capital for 14 years. They provide affordable loans to help charities make an impact. They're a leader in social investment and have made over 500 social investments, totalling over £40m, and they're supported by funders who want to use their charitable funds to achieve both a social and a financial return.
T: 03000 123 000 w: www.cafonline.org
Cheap Printing Dorset
Cheap Printing Dorset, based in Blandford, provide a one-stop shop for high-quality but low cost, printing and design services. With a wide range of products available for businesses of all sizes, from Business Cards, Flyers, Posters, Banners, Booklets, Stationery and much more, all available online at www.cheapprintingdorset.co.uk or you can contact us for a quote.
T: 01258 795797 W: www.cheapprintingdorset.co.uk
Copyrite
At Copyrite, we understand that it can be difficult for Charities to access necessary resources due to limited funding, and can be even harder to make any drastic changes to existing or outdated systems and equipment to move with the times. The new General Data Protection Regulation, or GDPR, is set to catch many flatfooted, as it will render Windows File Structure frameworks uncompliant, meaning that many will need to completely change the way they store sensitive information.
In order to help companies transition into a new, compliant document management file structure, we've launched Worldox, a completely cloud based, and 100% compliant Document and Email management system which will not only bring users in line with new regulations, but also help simplify the way you store and access your information.
We are offering a completely free data review with one of our local consultants, in order to highlight what in your existing system will need to be updated to comply with GDPR, and how we can help your charity. Furthermore, As part of our commitment to working with local charities and communities, we're happy to include an Office Printer, absolutely FREE! All you pay for is the prints you use.
All of our printers come with a service and materials package, which are frequently much cheaper that looking after and supplying a device yourself, helping you save time and money, and getting your equipment back up and running as soon as possible.
Visit our website: www.copyrite.co.uk, or give Jen a call on 01202 848866 for more information
DCCI (Dorset Chamber of Commerce & Industry)
Dorset Chamber is proud to support the counties Charity sector and offers a special membership subscription rate and extra benefits for registered Charities. We currently work with over 40 within the area and assist in making new contacts, raising awareness and finding potential business partners. To find out more call Steve Bulley 01202 714806 or email steve.bulley@dcci.co.uk
Have any questions?
Contact your local office and a member of our team will be able to assist you with your query.
Sector Suppliers were in attendance
Alan & Thomas Insurance Group
Charities Aid Foundation (CAF)
Cheap Printing Dorset
Christchurch and East Dorset Councils
Copyrite
Dorset Community Action
DCCI (Dorset Council of Industry and Commerce)
Financial Crime Management Group
Inspirations
Laceys Solicitors
Lester Aldridge LLP
Liberty Accounts
Red Kite Vehicle Consultants
The Wine Crew
Unity Trust Bank
Charities were in attendance
Abbeyfield Wessex
Age Concern Christchurch
Ansbury
AOK Rucksack Appeal
Bournemouth CVS
Bridport Arts Centre
Centre for Charity Effectiveness, CASS Business School
Charlton Marshall Village Hall
Citizens Advice Bournemouth
City Catering Southampton
Diverse Abilities
Dorset Advocacy
Dorset Blind Association
Dorset Community Foundation
Dorset Rape Crisis
Faithworks Wessex
Forest Holmes Hospice Charity
Ideas2Action
International Cat Care
Life Education Wessex
Lymington Community Association
Minstead Trust
Naomi House and Jacksplace
New Leaf
NSPCC
Parkstone United Reformed Church
Pavilion Dance South West
PCC of St Cuthburga, Wimborne Minster
Poole CVS
Poole Waste Not Want Not
Pramacare
PRO Disability (Poole Rights Organisation on Disability)
RACPD
Russell-Cotes Art Gallery and Museum
Safewise
Space Youth Project
Swan Advocacy
Swanage Railway Company
Talbot Village Trust
The Sheiling Special Education Trust
The Steven James Practice
Tomorrows People
Triangle Community Service
UK Youth, Avon Tyrrell Outdoor Activity Centre
Volunteer Centre Dorset
Waggy Tails Rescue
Water Lily Project
Weldmar Hospicecare Trust
Wessex Cancer Trust
Westcountry Rivers Trust