Outsourced Finance Service
We provide outsourced financial management services covering a range of roles required by businesses of all sizes.
Whether your business is just starting, is in "growth mode" or is well established, managing and reporting on finances is an important part of running your business.
We provide a tailored solution to meet your business needs. This could be bookkeeping and payroll for a small start up through to a comprehensive service covering data processing, payroll, credit control, cash flow management, management information and reporting as external Finance Director.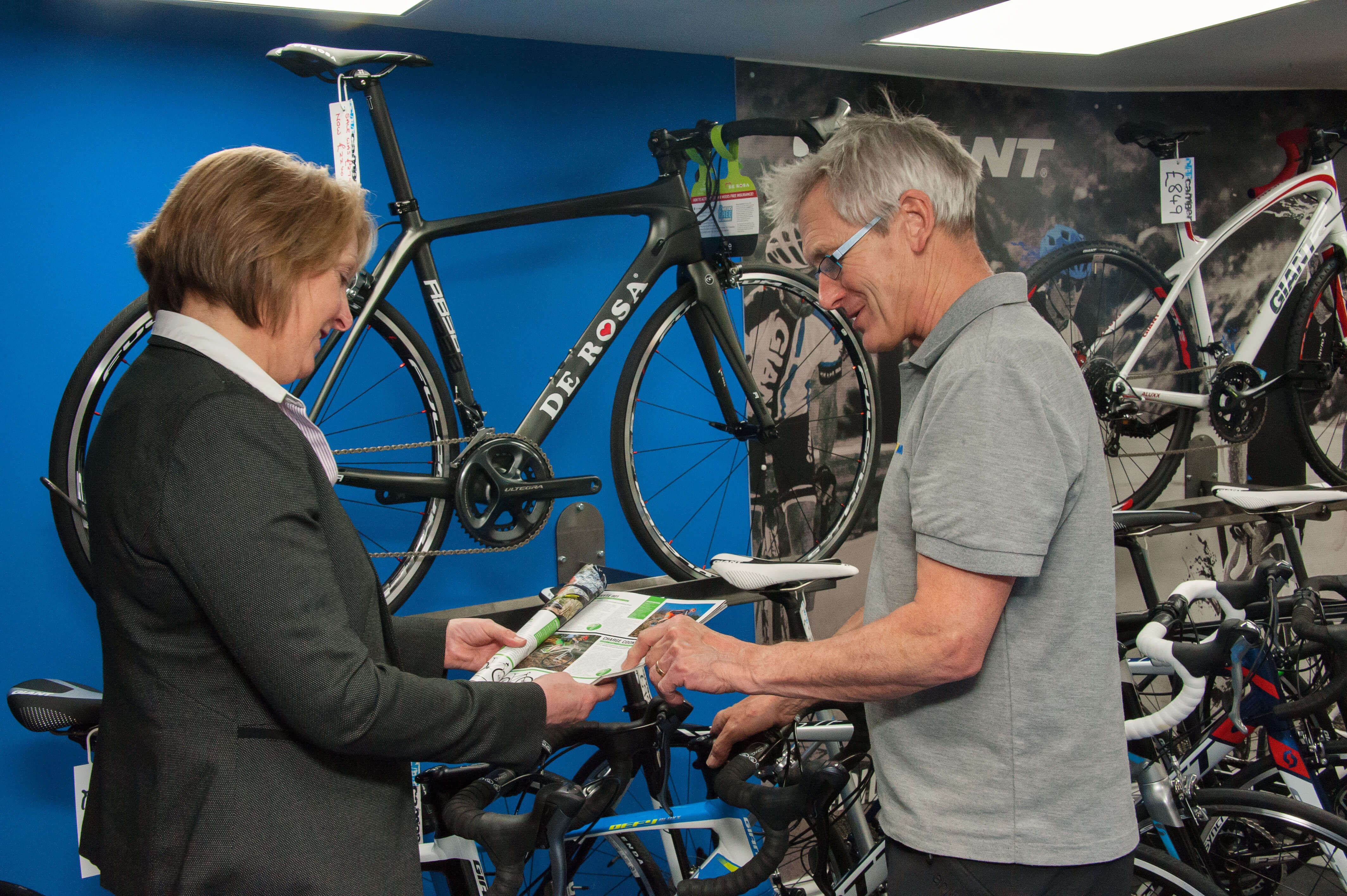 We have a team of commercially trained staff who understand what it is like to work in a business environment. We realise that we can't just crunch the numbers, we make sure the business cash flow and profitability is at the forefront of everything we do for you, and your stakeholders.
An initial meeting will be held with a member of the Outsourcing team, without cost or obligation. At this meeting we will discuss your business needs and review your processes to determine the level of work required. Following this meeting a proposal will be raised outlining your needs, and allocating resources based on the level of skills and experience you require, following which a quote will be produced.
Main Service Areas
Ward Goodman offers a range of business services including accounting and financial reporting, audit, corporate taxation and financial management. We work with small local business through to large corporates, groups and subsidiaries of global enterprises.
Services We Offer
Ward Goodman offers a range of business services including accounting and financial reporting, audit, corporate taxation and financial management. We work with small local business through to large corporates, groups and subsidiaries of global enterprises.
Data Processing
The team at Ward Goodman will handle all your accounting data. Using the most relevant software for your business, we take care of entering all sales and purchase invoices for you as well as reconciling your bank accounts, taking the hassle out of keeping track of your paperwork.
Cash Flow Management
There is nothing worse than not knowing how much money you have in the bank, particularly, when unexpected bills come up. Conversely, a credit balance could be working better for you. As part of our Outsourcing service, we ensure that you receive regular updates from us about how your bank account is looking.
Supplier payments
If you choose to use this service, we ensure that your suppliers are paid in a timely manner, ensuring you maintain sufficient cash flow for your business.
Payroll and auto-enrolment
Payroll services are now becoming more complex with legislation constantly changing, over the last few years this has included both RTI reporting and Auto enrolment for pensions. With many more changes in the pipeline, Ward Goodman can take all the stress of having to ensure your company is meeting all your payroll and pension requirements by fully managing this service for you.
Credit control
If cash flow is an issue, then let Ward Goodman assist by outsourcing your credit control, we will ensure that your customers are chased for payment in your agreed terms, and taking relevant action as required against those that still fail to pay.
Staff Training
If not using our Ward Goodman 'Done For You' package, your staff may need some support carrying out accountancy services in house. Ward Goodman's friendly outsourcing team are happy to come and spend some time with you and you team to ensure so that you make the most of your accountancy software of choice. Our Ward Goodman team have a great number of years experience on various accounting softwares on the market, including Sage, Xero, Quickbooks, Kashflow and have experts that are able to help you if you are thinking of transitioning to new cloud based solutions too.
Business reviews and strategic planning
Ward Goodman Goals Planning and Coaching Service provide Senior Executives and Business Owners an experienced and objective sounding board to help them explore their vision, ambition and strategy.
Management information and including KPI's
In today's fast moving environment, business owners need relevant information that will allow them to make decisions in how to move their business in the right direction. Ward Goodman are experts in working with clients to ensure they are receiving timely and relevant information on their business, which will allow them to make key business decisions.
Budgets & forecasting
All business owners have an idea of how they wish their business to perform, by preparing budgets and reviewing them to the actual results it allows you to see if your business is on the right track. This is also very useful if you are wishing to raise additional finance within your business. Speak to one of our experts for help with budgeting and forecasting for your business.
FC/FD on demand
Not all business have someone on board with Financial knowledge, therefore Ward Goodman can provide you with a individual who can regularly meet with other key stakeholders from your business and help by giving independent financial advice and direction.
Systems & process reviews
The outsourcing team at Ward Goodman have industry experience and they therefore understand the needs of businesses and review systems & process, and area able to advise about more efficient ways of processing information.
Why Ward Goodman?
Friendly, client focused service
Commercially trained team of experienced staff at all levels
No need to worry about holidays, sickness or staff turnover, we cover it all
Business experts to provide you with commercial advice and support
Access to the best systems for your business needs
Have any questions?
Contact your local office and a member of our team will be able to assist you with your query.